Windermere Steamboats Museum - Windermere
Windermere Steamboats & Museum is located on a former sand wharf site where, for many years, barges unloaded gravel dredged from the bed of the lake. When this operation ceased in 1975, the Windermere Nautical Trust acquired the use of the site and the Museum was built in 1976-77 with the help of The Maritime Trust and the English Tourist Board. For a great day out visit the Windermere Steamboats & Museum situated on the shores of beautiful Lake Windermere. This Windermere attraction offers a unique and historic collection of Steam and Motor Boats. Steam Launch Trips, Shop and Refreshments. The Museum is open 10am to 5pm daily from mid-March to the first week in November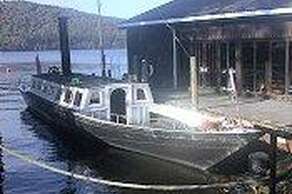 World of Beatrix Potter - Bowness-on-Windermere
The World of Beatrix Potter Attraction can be found in Windermere. The attraction as won a number of awards and is One of the Top Ten most Popular Visitor Centres and the centre is a place for all the family young and old. Within the centre you will discover Peter Rabbit, Jemima Puddle Duck and all their friends in a magical indoor recreation of Beatrix Potter classic tales, with the sights, sounds and also the smells of the countryside. You will be able to see Mrs. Tiggy-winkle in the Kitchen, go past Jeremy Fisher's Pond and even walk through Squirrel Nutkin's Old Oak Tree? Also at the centre you will be able to learn more about Beatrix Potter's life in the Hidden Beatrix Potter's presentation and video wall. Take a break in the Tailor of Gloucester Tea Rooms and then a visit to shop where you can browse and purchase top quality Beatrix Potter merchandise.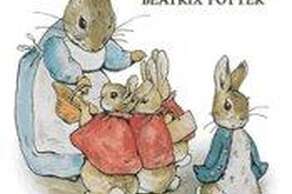 Aquarium of the Lakes - Windermere
From mountain-top to Morecambe Bay the award-winning Aquarium of the Lakes takes you on an amazing voyage of discovery. More than 30 spectacular, naturally-themed habitats bring the natural history of the Lake District vividly to life. Enjoy close encounters with hundreds of amazing creatures including trout, eels, pike, perch, giant crabs, rays and many more. Come face to face with playful otters in their riverbank home, discover the mysterious life of a river after dark and take a closer look at Lakeland life in AquaQuest's educational activity centre. Then enjoy the ultimate underwater thrill as you stroll along a recreated section of Windermere's lake-bed surrounded by surrounded by gigantic carp and the amazing diving ducks.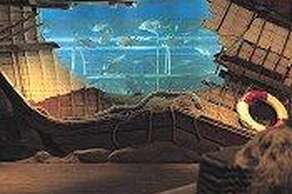 The Lake District National Park
The Lake District National Park is regarded as England's finest area of scenic and natural beauty, with every opportunity available to enjoy it. Ambleside is situated right at the centre of the Park.

As a tourist centre the town has a long and favourable history. For well over 150 years it has earned a living catering for visitors and few could nowadays claim that they cannot enjoy the level of catering they expect. All sectors of the tourist market, from campers to gourmets, will find satisfactory establishments in Ambleside in which to stay, eat and drink. There are restaurants, cafés, pubs and take-away food shops to suit all tastes and pockets, including Asian and continental cuisine.

The town is easily reached by road, being 20 miles from the M6 motorway, and is served by several bus services, including National Express. Rail travel is to Windermere, four miles away with easy bus and taxi access. There is a direct Manchester Airport/Windermere rail link.

Ambleside is a very convenient starting point for excursions, walking, cycling or driving, into all areas of the Lake District, situated as it is at the hub of the area's road system. The town centre is only a mile from the head of Lake Windermere, which offers a variety of water activities.

Mainstream activities in the Lake District have an outdoor emphasis, combined with simple leisurely enjoyment of the magnificent scenery and its literary and artistic heritage. The area is justly famous as an escape for stressed out urban dwellers, who come to enjoy a little solitude as they walk the hills. Specialist shops in Ambleside offer a welcome variation on High Street chains, while galleries and small museums allow quiet contemplation. The area is equally famous for its high quality mountaineering opportunities, being the centre of English rock climbing and the country's most popular upland walking area.

A good stay in Ambleside might include something of all these interests, combined with an occasional dinner in one of many high quality restaurants and a sampling of the vast selection of real ales available in the pubs.
If the great outdoors is what you want, at local shops and info centres you can buy books and leaflets telling you how to get on to the fells (northern English hills/mountains).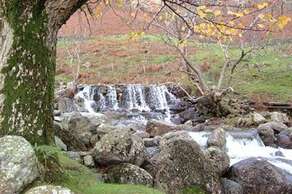 Winner of the 2003 Cumbria for Excellence Award - Large Tourist Attraction of the year. Over 1 million passengers carried each year! Enjoy some of the Lake District's most beautiful scenery courtesy of Windermere Lake Cruises. It takes three hours to sail around the whole lake. A freedom ticket allows unlimited travel on all scheduled launch and steamer services sailing between Bowness, Ambleside and Lakeside, and on island cruises from Bowness, circular cruises from Lakeside, the Fell Foot ferry and the Brockhole service from Ambleside. Individual and family tickets are available. A delightful 45 minute sightseeing tour from Bowness Bay to include the magnificent mountain scenery, lovely secluded bays and shore line and inevitably the many wooded islands around the central parts of the lake. A special one hour version of this cruise is available for the exclusive use of private parties.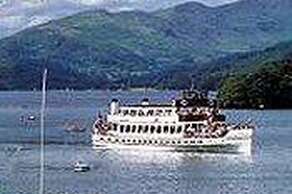 Extra Information
Safe & Secure Payment
Free Parking
Parking Facilities
Breakfast In Room
Internet Services
Wifi
Luxury
Vegetarian
Wedding Functions
Walking Holidays
Country Retreat
General Policy
CANCELLATION

Please note that once you have booked your stay, our agreement is a legal contract and any deposit you may have paid is non-refundable. If you need to cancel please contact us immediately. For cancellations made up to 7 days before your booking you will not be liable for the total balance.

For cancellations made after this time or by failing to take up the booking without cancelling, you will be liable for the total amount of accommodation booked.

For this reason you may wish to take out cancellation insurance, which is inexpensive and can be obtained from any good broker.
CONTACT
Lake Road,Ambleside, LA22 0DB

01539432095